Dental Oral Irrigator Water Flosser
$215.40
Free shipping on orders over $150
Satisfaction Guaranteed
No Hassle Refunds
Secure Payments
Your mouth is the gateway to your overall health, so keeping your gums healthy is essential.  The Mornwell D52 Dental Oral Irrigator Water Flosser can blasts away plaque and debris between teeth and below the gumline for a deep and thorough clean. Provides an easy and effective way to support proper teeth and gum health at home. This oral irrigator is also perfect for anyone with braces, implants, crowns or periodontal pockets.
Dental Health Care
Dental Oral Irrigator Water Flosser water jet delivers water pressure from 40-90psi with 1400 pulses per minute. Deeply cleaning every corner precisely that traditional floss can hardly reach, removes stains and residue between tooth gaps or gingival sulcus. Brings you oral health and fresh breath.
3 Cleaning Modes
Normal (Standard mode)
Soft (Gentle mode)
Pulse (Massage mode)
Long Battery Life
The oral irrigator with 1400mAh Rechargeable Li-ion Battery and universal voltage(100 to 240V) can works up to 2 weeks after fully charged. Water-proof seat charger pin protect design eliminate the risk of electric shock. 2 minutes Auto shut off prevent energy waste and extend battery life.
USB Charging Design
USB charging cordless water flosser, compatible with any power source with a USB port, safer and more convenient to use at home or travel.
4 Tips To Meet Your Needs
1 * Tongue Scraper
3 * Standard Tips

High Volume Water Tank
The detachable 300mL water tank with anti-slip design offers about 60 seconds water flows, enough for you to get through your whole mouth cleaning routine.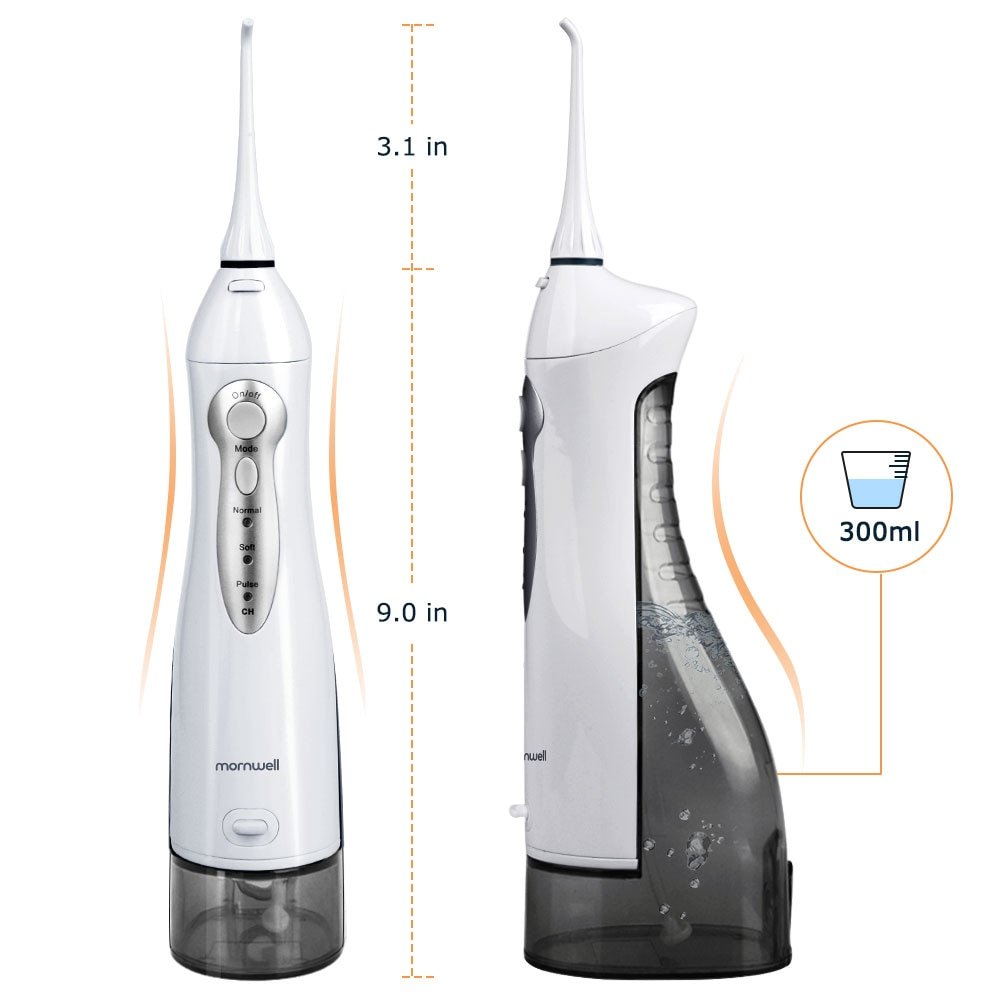 2 Ways To Fill Water Tank
The waterproof design allows you to wash Mornwell oral irrigator. But long submerging in water is not suggested.
What you will get:
1 * Oral Irrigator Handle
3 * Classic Nozzle
1 * Tongue Scraper
1 * USB Charging Cable
1 * User Manual
Warm tips:
If you want to use with water, mouthwash or anti-bacterial rinses, follow the suggestions of your dentist or hygienist.
Don't face to your eyes when you turn on the Water Flosser.
SPECIFICATIONS
Type: Electric Oral Irrigator
Model Number: D52
Item Type: Oral Irrigator
Power Source: Rechargeable Battery
3 Working Modes: Normal,Soft,Pulse
Water Tank Capacity: 300ml
Voltage: Compatible with Global Voltage (100 to 240V)
Accessories: Nozzle X 3;Tongue Cleaning tip X 1
Warranty: 12 Months
Rechargeable: USB Charging
Type: Water Flosser
Feature 1: Portable Oral Irrigator
Feature 2: irrigador dental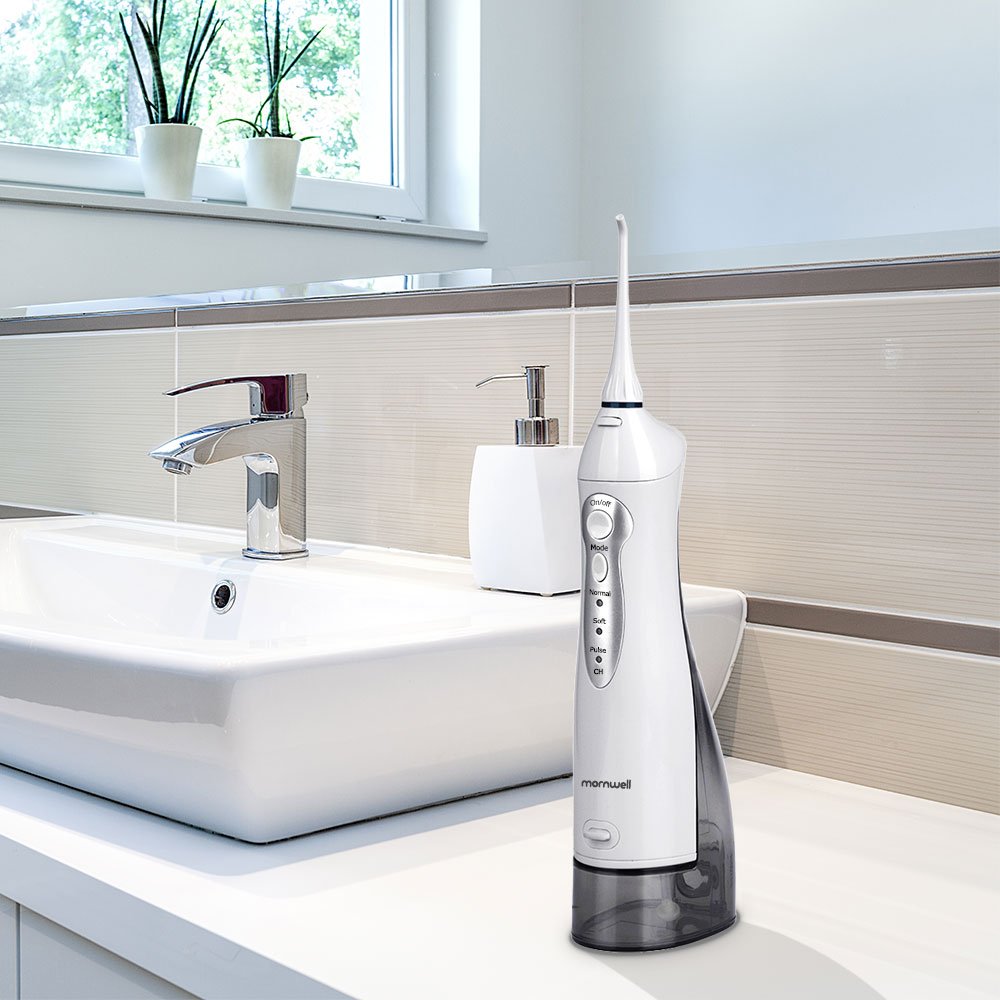 Only logged in customers who have purchased this product may leave a review.