Sale!
Mini Pocket LED Projector
Free shipping on orders over $150
Satisfaction Guaranteed
No Hassle Refunds
Secure Payments
Mini Pocket LED Projector is a complete home entertainment system which connects to all your devices such as phones and laptops yet compact enough to fit perfectly in your bag. It never was so easy and fun to watch your favorite films anytime, anywhere!
You can take it anywhere you go – cute design, super-sized, this item would be your best friend and <> on every journey. You need to have it!
A PERSONAL MOVIE THEATRE EXPERIENCE 60 INCHES FULL SCREEN
Finally, a tiny, portable projector that can turn your living room or any surface into a full-blown home theatre with an image up to 60 inches diagonally! Immerse yourself in lifelike image sizes. Perfect for movies and even games! and when you travel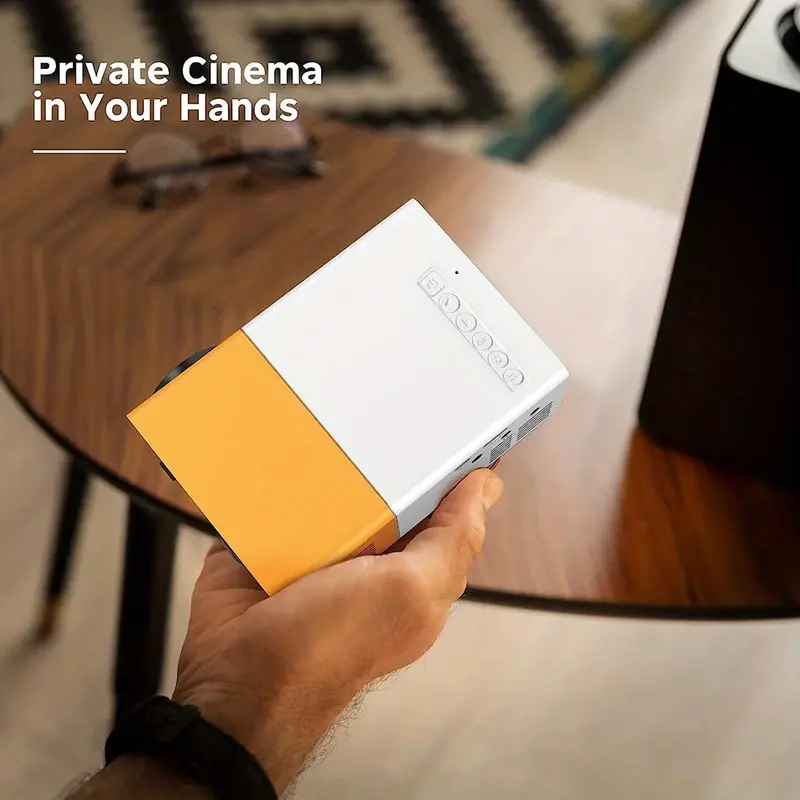 EASY TO USE ON MULTIPLE DEVICES
SHARE MOVIES, VIDEOS, AND EVEN PRESENTATIONS ON THE GO!
Without the annoying problems like video jitters, color problems or lamp replacements that older projectors have.
Ideal for home theatre, movies at home or even on an outdoor camping trip! The portable projector can even be powered from just a power bank!
Movie theater prices are at an all-time high! You pay for tickets, popcorn, drinks, gas and more. By the time you leave, your wallet might be empty! Now you can get an awesome movie theatre experience at home!
Bright & Vibrant: 1000 Lumens, accurate colors, rich contrast with deep blacks and bright whites, even in rooms which aren't completely dark
Fully Compatible: Our device can plug into your laptop, Roku, Apple TV, Amazon Fire, iPhone or video game console with an HDMI or USB cable. For best video play and resolution, we recommend HDMI. For use with an iPhone or mobile phone, simply use a lightning to HDMI cable.
True Theater Experience: Screen Ratio 4:3 with HD definition. The projector supports a resolution up to 1920 x 1080 quality with a wall display of 36-72 inches.
Only logged in customers who have purchased this product may leave a review.